Clemens, Elizabeth. 2020.
Civi Gifts: Voluntarism and the Making of the American Nation-State.
University of Chicago Press.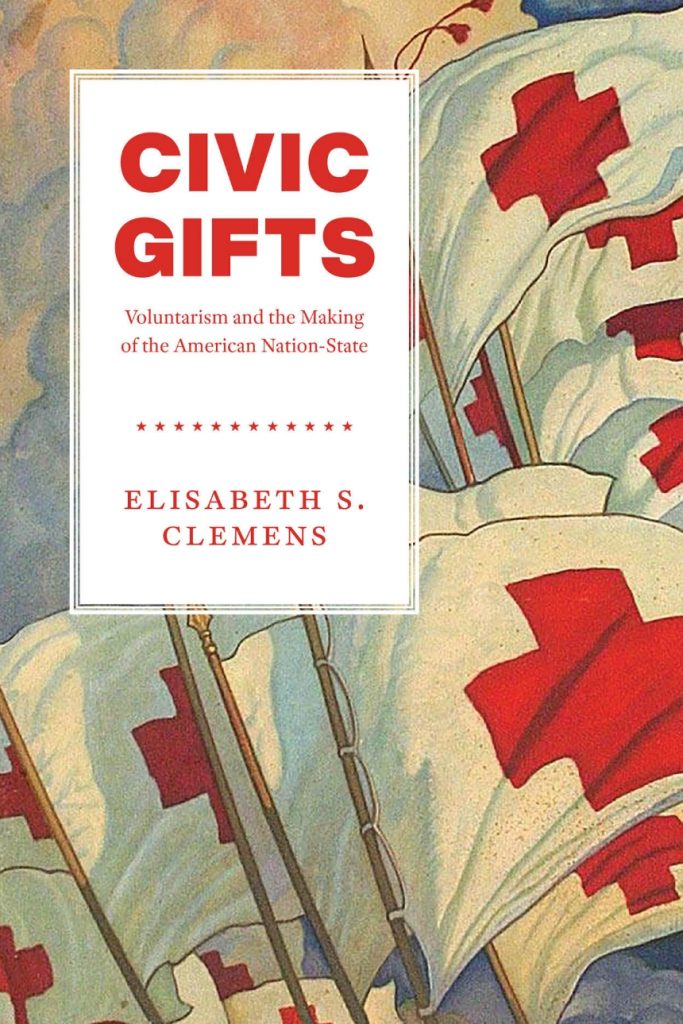 In 
Civic Gifts
, Elisabeth S. Clemens takes a singular approach to probing the puzzle that is the United States. How, she asks, did a powerful state develop within an anti-statist political culture? How did a sense of shared nationhood develop despite the linguistic, religious, and ethnic differences among settlers and, eventually, citizens? Clemens reveals that an important piece of the answer to these questions can be found in the unexpected political uses of benevolence and philanthropy, practices of gift-giving and reciprocity that coexisted uneasily with the self-sufficient independence expected of liberal citizens 
Civic Gifts
 focuses on the power of gifts not only to mobilize communities throughout US history, but also to create new forms of solidarity among strangers. Clemens makes clear how, from the early Republic through the Second World War, reciprocity was an important tool for eliciting both the commitments and the capacities needed to face natural disasters, economic crises, and unprecedented national challenges. Encompassing a range of endeavors from the mobilized voluntarism of the Civil War, through Community Chests and the Red Cross to the FDR-driven rise of the March of Dimes, Clemens shows how voluntary efforts were repeatedly articulated with government projects.  The legacy of these efforts is a state co-constituted with, as much as constrained by, civil society.